England's defeat at the hands of Italy in the World Cup got me thinking about a football-themed recipe roundup, but given that the next two fixtures are against Costa Rica and Uruguay, (who aren't, as far as I know, famed for their vegetarian cuisine), I think this will be a bit of a one-off!
Italy is a brilliant place to eat veggie as so many of their traditional dishes are or can easily become vegetarian.
Here are five of my favourites from the web: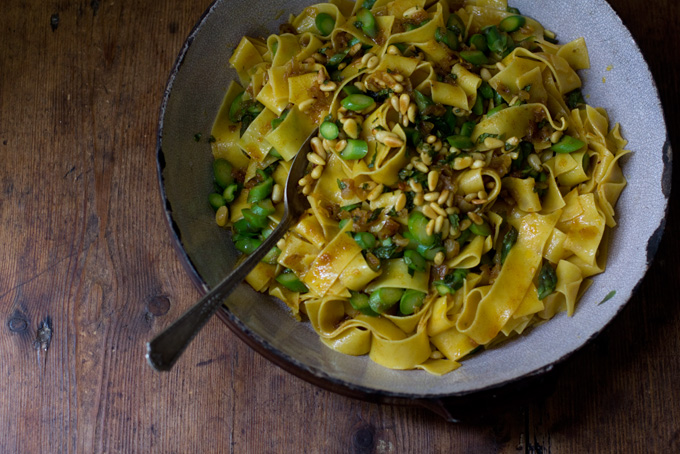 1. Pappardelle with Spiced Butter from 101 Cookbooks
Just about the most delicious pasta recipe I have come across, and simple to throw together
2.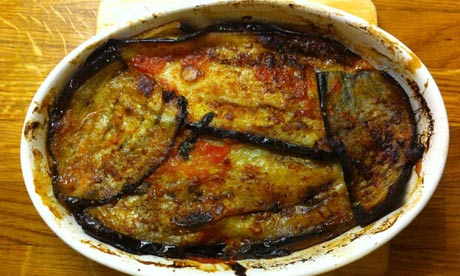 Felicity Cloake's 'Perfect Aubergine Parmiagiana' from the Guardian
Even if you think you don't like aubergine, give this a try – very traditional Italian food at its best.
3. Gnocchi in Gorgonzola Sauce with Spinach & Toasted Walnuts from Delicious Magazine
I'm a big fan of gnocchi, and this is a brilliant way of serving it.  Just check your Gorgonzola is vegetarian, and if not, any other blue cheese will do.
4. Fontina, Fennel & Onion Pizza from Martha Stewart Recipes
This pizza couldn't be further from the greasy, doughy takeaway variety.  Fontina can be very rich, but the fennel and slow-cooked onions balance it perfectly.  Not one for dieters, but even a few slices of this are heaven on a plate!
.
5. Roast Butternut Squash, Spinach and Mushroom Lasagne from Waitrose Recipes
I've made this a few times as a veggie option when there has been a traditional beef lasagne on offer too, and this is usually more popular!  A great crowd-pleaser, this will satisfy all the family.